The Best Rubbish Removal Solutions in Kensington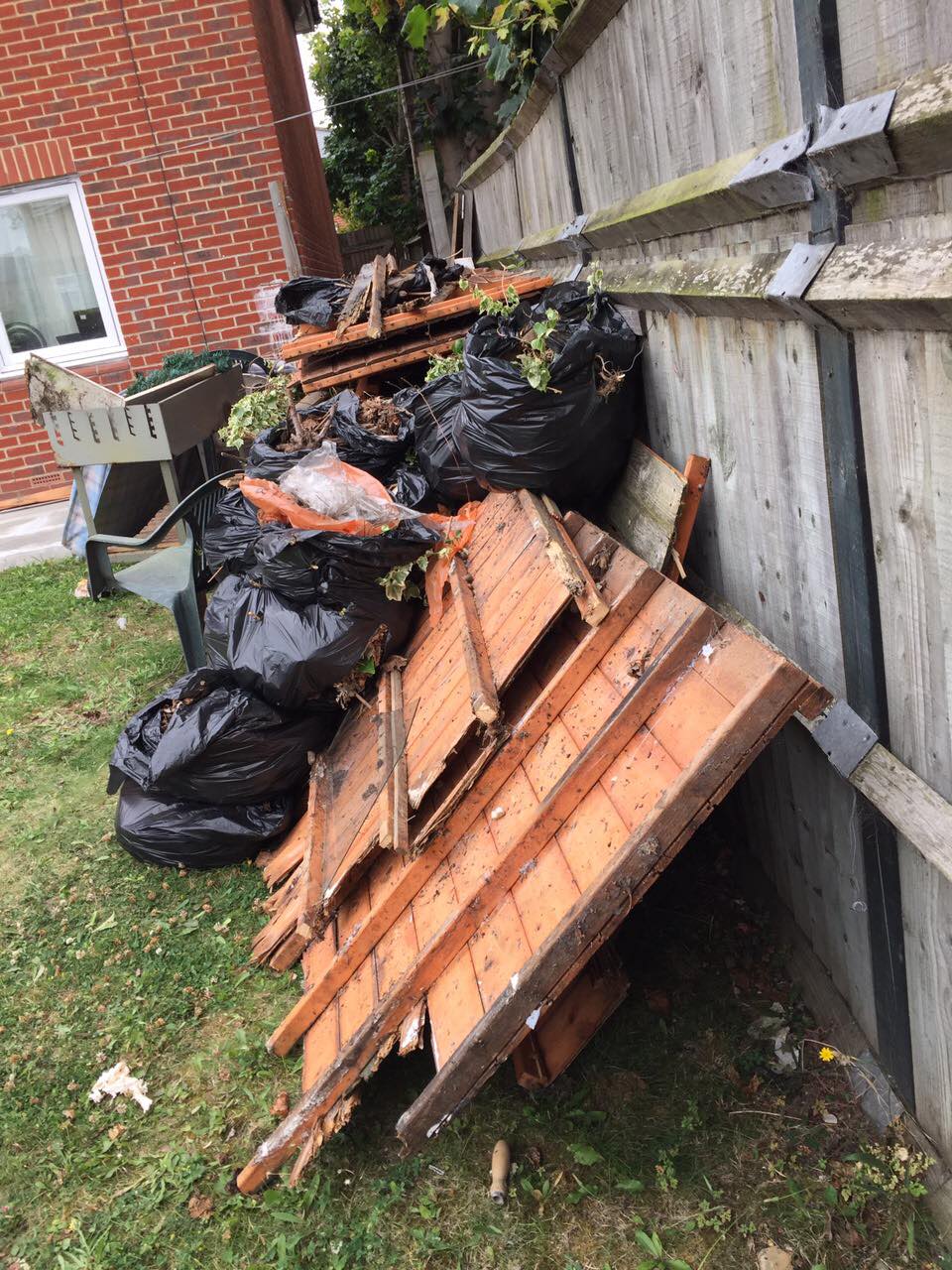 Everyone has a list of jobs to do, and sometimes all that work can prove to be too much. When your to-do list gets filled up and even more frantic, taking your Kensington rubbish removal upon yourself can simply be too much to ask. If you're facing an issue like this, and you're getting sick of having to step over your accumulated junk every day, you may need a professional rubbish clearance provided by Rubbish Removal Kensington. We're staffed by a professional and well-trained team that have years of experience in assisting people throughout the W8 and SW7 areas, and utilise this experience in every assignment they take, making sure you receive the best possible waste collection service. Our staff will be prepared to take care of any uncertainties you could have regarding our company and its operations, but if you'd like to know more about our waste removal services, don't hesitate to contact us on 020 8434 7487 now.
Domestic Waste Collection & Rubbish Clearance Prices in Kensington

| | | | |
| --- | --- | --- | --- |
| Space іn the van | Cubіc Yardѕ | Loadіng Time | Prіce* |
| Mіn charge | 1 | 5 mіn | £48 - £60 |
| 1/4 Van | 3 | 15 mіn | £70 - £120 |
| 1/2 Van | 7 | 30 mіn | £150 - £170 |
| 3/4 Van | 9 | 45 mіn | £180 - £220 |
| Full Load | 12 | 60 mіn | £230 - £290 |
*Our rubbish removal prіces are baѕed on the VOLUME and the WEІGHT of the waste for collection.
Get all the information you need to book the most efficient services by calling 020 8434 7487!
How Our Kensington Rubbish Removal Company Work
Our firm will come fully prepared to remove almost any form of household rubbish which needs to be dealt with in Kensington. Most of our jobs centre around common household waste, for example unwanted or damaged furniture, refuse bags full to the point of bursting, and bulky pieces usually left over from DIY projects, such as fixtures and carpets. If you've just tied up a garden project, we can also help with organic leftovers, such as fallen trees, leaves and grass. We can also help with construction W8 junk clearance, including lumber, brick and general debris that may follow a large overhaul.
A Rubbish Removal Service in W8 with You in Mind
Rubbish Removal Kensington holds itself as the finest rubbish removal company in W8, but we don't say that lightly! Since we set up in the rubbish disposal industry, we've taken away innumerable tons of rubbish from homes all over SW7 too, and every unique assignment has contributed to us making our service better, so that we can bring you the most convenient and high-standard waste removal solution possible. One feature we're particularly proud of is the way you can contact someone in our team at any time that suits you; as our phone lines are open all week. With a customer service department as committed as this, none of our customers are left waiting when their waste problems become simply too overwhelming. All through our planning process, and the rubbish disposal itself, we'll keep your specific preferences in mind, letting you select a time when it's convenient for us to survey your property and begin work. If you're on a tight schedule at the time of the clearance, you can rely on our team to locate your house quickly. A lot of our experts are from Kensington, and are always equipped with adequate navigation tools. If you need further info about our service, or any details you can't find here, simply contact us on 020 8434 7487.
Why Choose Our W8 Rubbish Disposal Service?
There are many benefits our company has over skip hire companies. Chiefly, our Kensington waste management services almost always work out cheaper than going to a skip hire company, as a great deal of them force your waste collection into broad, inflexible price categories, which you'll have to cope with regardless of the amount of rubbish concerned. We'll only make you pay for what we solve, meaning you get a fair price every time.
Green Rubbish Removal Services in Kensington W8
Hiring a Kensington rubbish removal firm doesn't have to impede on your passion for the environment. We carry out our assignments under a fixed recycling policy, dedicated to reusing everything possible, and spreading awareness for the seriousness of this convention. If you want further information, call us on 020 8434 7487.


Save
Testimonials
The rubbish collection service from your firm was fabulous, as was the cost. Will use again.
Teddy Downs
It's not often you find a local service that really cares about their customers but Rubbish Removal Kensington is one of the few that do. Went above and beyond to take care of me, and did a seriously good job on my house clearance.
Jodie Chipoer
I can't believe how well my furniture disposal went, and it's all thanks to Waste Removal Services Kensington. I hired them to clear out all of my old furniture before my move and they did a terrific job. They did all the hard work, so I didn't...
Shaun Walters
I can't recommend RubbishRemovalKensington's home clearance service enough! This is a team that works hard and gets fantastic results. I got a very affordable price and was made up with how friendly the staff were and how easily they handled the...
David P.
I have been amassing electrical goods for years. I'd buy new things so old ones would get replaced, or I'm on the lookout for interesting goods. My collection became too big so I had to get rid of a few things. This wouldn't be easy to do alone so...
Lorna Cassel