Let Us Help With Your House Clearance in Kensington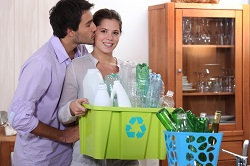 If you find yourself in need of a large-scale household junk removal project in Kensington, or you just need help with getting rid of a few bulky items, a house clearance done by Rubbish Removal Kensington may be just what you're looking for. You can rely on our experienced team to get rid of just about anything that's making your home hard to live in, giving the whole place a new, refreshed feel, and letting you get back to the things that really matter in life.
House Clearance Services in Kensington Built with You in Mind
In all the years that our company has been established, we have gradually become one of the most highly recommended W8 house clearance companies in the area, priding ourselves on our great reliability and value, no matter the job. When you choose us to resolve your property clearance issues, we're sure you'll be pleased with the amount of convenient features we offer, such as free quotations, an eco-friendly recycling policy, and complete honesty in all of our fees. Our hardworking and experienced team approaches every home clearance job with the utmost care and respect for your home. We make sure we cause as little hassle as we can, and get things back to normal in a prompt and professional way. This firm commitment to outstanding customer service has served as the foundations for our sterling reputation in W8 and SW7. If you need a house or flat clearance, no matter the details, we'll be able to solve your problem. Whether you need to get rid of unwanted furniture, appliances, large electronics, or construction debris, our professional team will be happy to help with just about any rubbish. If you'd like to know more about our home clearance services, contact us on

now.
Our Great Flexibility in W8 House Clearance
There are many properties in the W8 area with basement levels, which often become pure storage space for accumulated rubbish. If your property has a cluttered cellar, don't bother looking around for specialist services, and call us straight away. Our years of experience, cutting-edge equipment, and high standards for customer service will all contribute to getting your basement back to the clean state you want to keep it in. The collection specialists working for our firm have cleared out countless basements in the past, and will be able to tackle any job at a time that works well for you. This flexibility isn't limited to houses with basements; we also have a length of experience dealing with W8 flat clearances. If you think your property may be a special case, or if you'd like to know more about the types of property we cover, feel free to contact us on

anytime.
A Kensington House Clearance Company that Cares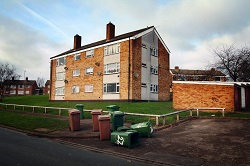 Although a full property clearance can signal a positive, exciting change such as moving house, we understand that these services are also often needed during very stressful times. If you're feeling overworked and strained, we're confident that our high-quality service in SW7 can provide you with some small relief from the experience. We understand how difficult moving or renovation can be, especially if you feel you're organising the whole thing alone. Choose our Kensington house clearance service and we'll take the worst of this painful work off your hands, letting you get back to more important things in your life.
Our W8 House Clearance Recycling Policy
Just because you've got too much on your hands to clear out your own home in Kensington doesn't mean you need to sacrifice your passion for our planet. Rubbish Removal Kensington operates a strict recycling policy, always recycling everything we can, and making sure our employees understand the importance of reuse. If you'd like to know more, call us on

today.