Top Quality Junk Removal Services In Kensington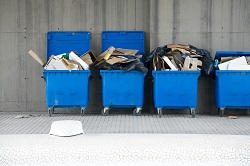 When you choose Rubbish Removal Kensington to handle your Kensington junk removal, you're putting your trust in a professional, affordable, and simple resolution to your rubbish collection issue, no matter where you are in Kensington, W8. We all try to get our residences as clean as possible, however a lot of the time there are too many issues that need dealing with, and you might need a thorough waste removal service. If you've assessed the situation, or found running on your own steam to be impractical or inconvenient, you'll be able to take a load off your mind by trusting our team.
A Kensington Rubbish Removal Service Built for Its Customers
We've been taking care of junk removal for people throughout the W8 and SW7 areas for several years now, and in that time we've learned a lot about the industry. As a result of this experience, our junk clearance service is now more convenient and professional than ever, which is proven by our customers giving us positive feedback again and again. If you require a rubbish collection from any part of your home, be it your front room, cellar, attic or garden, we'll be able to clear it away in a prompt and responsible way, letting you get back into the normal routine as fast as we can. It doesn't matter if your rubbish problem is large or small, including bulky electrical goods, unwanted furniture or organic gardening refuse, we'll carry out the great W8 waste removal service you're looking for. If you have any items of rubbish you think we won't be able to handle, or if you would like to know more about how our service is conducted, contact us at any time on 020 8434 7487.
How Our W8 Rubbish Clearance Works
We believe any junk disposal job should be rounded up as soon as possible, but that this speed shouldn't have any negative effects on the other aspects of our business. We're able to maintain this perfect balance through the constant improvement of our organisation process, which you'll be a part of every step of the way. To start, use our highly accessible online resources, or call our offices directly, to organise a convenient time and date when you'd like your property to be surveyed. A professionally trained and experienced surveyor will come to your home in SW7 at a time that's convenient for you, then carefully note down every item that needs clearing, which will allow us to give you a free, no obligation quote, detailing the cost of the job. Once you've had enough time to think this quote over, call us again any day of the week to arrange another specific time window when you want the junk removal itself to be carried out. If you'd like to set a date for a review, or know anything further about the process of our W8 rubbish disposal service, call us on 020 8434 7487 anytime.
Why Choose Our Kensington Waste Clearance Service?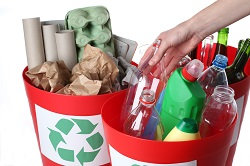 There are many different benefits to hiring us over the average waste clearance company in Kensington W8. Principally, choosing our services will almost always end up cheaper. There is an unfortunate practice shared by many skip hire ventures that means you'll probably be forced into an unmovable price, which can often lead to you paying much more than the job is worth. With us, you'll only have to pay for what you need clearing, meaning you're never given an unfair deal.
Keeping the Earth Green, with Our Rubbish Removal Kensington W8
At Rubbish Removal Kensington, we always employ a strict recycling policy, no matter how big the task. When we clear away your rubbish in Kensington, we'll recycle everything we possibly can, and take precautions to make sure people are aware of the importance of recycling within our firm and the Kensington waste collection business as a whole. If you want to find out anything more call us on 020 8434 7487.